Two people were nominated for the two openings on the Executive Board.  Because only two people were nominated, they will be declared as the new board members by the Election Committee. Their term will begin with the seminar in Japan in May, 2018.  They are as follows
Ailwei Solomon Mawela – from South Africa nominated by Rudzani Israel Lumadi
Katie Weir – from Australia – self nominated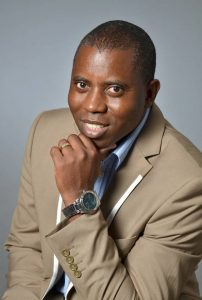 Ailwei Solomon Mawela – South Africa
Personal Profile
Solomon Mawela has been a teacher over 21 years both at primary and secondary schools. In his career path, he has been a teacher, head of department, deputy principal and school principal. The applicant holds Doctor of education (Didactics) from University of South Africa, Master of Education in Curriculum from UNISA, BEd Hons in Education from University of Johannesburg, Further Diploma in Education from University of Johannesburg, and Secondary Teachers Diploma from Venda College of Education. I have done a flawless consultation, geographic information system, leadership and management, and financial management courses at NQF level 6. I have been responsible for teacher development as a cluster leader in the subject Geography in Johannesburg East District in the Gauteng province. I am currently a lecturer at UNISA responsible for Educator as Assessor module and Life Orientation modules. Besides that, I am also responsible for supervising Masters and Doctoral students in the school of Curriculum and Instructional Studies under the College of Education at UNISA.
Awards
I have received several awards in the field of teaching and learning. I received the National Teaching Award under the category of "Excellence in Primary School Leadership" in 2013, and "Partners for possibilities leadership development programme" under the University of Western Cape in 2014, and the "outstanding achievement in community development projects" under Alexandra Renewal project in 2005. I have published one book chapter with Prof Taole of the University of South Africa.
Involvement in ISFTE
Solomon Mawela was introduced to ISFTE in 2016 by Prof Lebeloane, few months after joining UNISA as a lecturer. I have already attended two ISFTE conferences. The first one was at 'Skhukhuza' Kruger National Park in South Africa in 2016 and the second one in at 'Aurhus' in Denmark in 2017. I was fascinated by ISFTE members, policy document, websites, the way things are organised, and good leadership and management of the Executive Members. Over and above, I am glad to form part of the ISFTE Member- At- Large on the Executive Board as from 2018.
Involvement in stakeholders or committees
I am a Board member of Directors at Symphonia South Africa also known as 'PFP4SA' or Partners for possibilities in South Africa, which is involved in the professional development of leadership and management in school principals in South Africa. Besides that, at UNISA, I am in the College Risk Management Committee, which is mainly focusing on preventing foreseeable risks and suggesting intervention Risk strategies for the College of Education.
Vision for the Future of ISFTE
Now that I am an ISFTE Member- At- Large on the Executive Board as from 2018, I intend to cooperatively work together with other members of the Board. Although not planning to deviate from the existing policy document, but willing to pay attention unto what is of essential in order to strengthen the organisation. It is my ideal purpose to collaboratively work with other relevant structures internationally that will add value to our organisation and in teaching learning at large. As an ambassador of ISFTE, I will uphold the values and ethics of the Organisation at all times. It is my vision to see ISFTE creating a space of twining schools internationally with the intention of sharing expertise, knowledge and skills in order to promote professionalism and the culture of teaching and learning. Our membership should increase annually, hence we need to work towards having an accredited journal that researchers can easily publish their articles.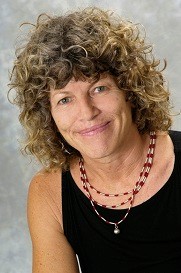 Katie Weir – from Australia
Personal Profile
"I am passionate about assessment! It signifies what we value in the curriculum and it is the basis of how we learn. My research and teaching focus is on quality, school-based assessment that supports and enriches learning"
This statement sums up my approach to my work and scholarship however there is more to me as a teacher-educator. I began my career as a Secondary Science teacher in a range of different school contexts in regional Queensland. After thirteen years of classroom teaching and heading up school science departments I moved to Sydney and enrolled in a Masters Degree in Education specialising in Curriculum Studies. This period of learning inspired me to undertake a PhD at the University of Queensland examining alternative (radical) school curriculum under the supervision of Professor Allan Luke who gave me an 'apprenticeship' in academia. Since then I have enjoyed my role as a teacher-educator specialising in curriculum, assessment and pedagogy. I have been in my current position at Griffith University for the past 6 years and am currently involved in a variety of research projects around assessment in the early years, the new external assessment program soon to be introduced in Queensland secondary schools and improving assessment in higher education.
Whilst I work in the state of Queensland I reside in a small, rural village in Northern NSW. I live in a century old Gothic timber Anglican church which my architect-brother and I bought after it was deconsecrated in 2013. This will one day become my access to retirement as I intend to become a celebrant and conduct weddings, funerals and anything else appropriate for a church. I live with my dog and am involved with my local community as president and licensee of the district sports club. In my spare time I read great stories, play lawn bowls, go camping, walk a lot and am a keen bird-watcher. My other interests usually involve socialising, good food and fine wine.
Involvement with ISfTE
My first encounter with ISfTE was the 2012 conference in Bhutan. This experience opened my eyes to a different way of sharing our academic knowledge through the round table paper sessions which I thoroughly enjoyed. I found this approach to be a better avenue for getting to know colleagues and establishing a deeper understanding of their work. It is also a better forum for receiving detailed feedback on my paper and this enabled me to revise and refine my work for publication. The other aspect of the ISfTE conferences I enjoy are the organised tours that provide another way of getting to know our international friends in alternative and fascinating contexts peculiar to each country.
Last year I attended Asia-Pacific Regional Conference in Kuala Lumpur which I felt was a great initiative for members from our region to network and share our knowledge. The highlight of this conference was working with early-career academics and postgraduate students as a reviewer of their papers. It was rewarding to be able to share my advice and experience with a group of upcoming academics who rarely get to attend an international seminar of any kind.
Vision for the Future of ISfTE
My experience at last year's regional conference demonstrated a need for ISfTE to better support early-career academics and postgraduate students in presenting their work on the international stage. If I am elected to a position on the ISfTE board I would like to implement conference workshops for developing and enhancing the presentation skills of this group of members and to increase their confidence in their own voice. I would also like to introduce a more formal process for academics in developing countries (or those new to a career in teacher education) to assist them with getting their papers to publication in international journals. Other than these key goals I am willing to build on the work of those before me to improve the cognitive, social and emotional experiences of our members at our annual conference.